What you are about to read are actual confessions. Some of my deepest secrets that I've decided to open up and share with you today. With these confessions, I've also included some helpful (hopefully) tips that might work for anyone who also is harboring the same secrets.
Confession #1: I cry. A LOT. Why? Because I can get my feelings hurt easily with some things. I'm an emotional person. I get emotional with books. I get emotional with blogging. This place is like my second home and I've made some wonderful online friends since I've started. But sometimes, my blog goes through these "dry spells" in which I get no comments for long periods of time and my page views dwindle up and down--no matter how hard I've been working. It can really put the pressure and stress on and make me an emotional wreck even though I try not to let it worry me.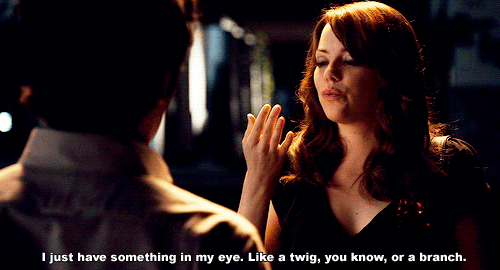 Blogger Tip: Sometimes it can't be helped. And I KNOW there's bound to be dry spells--especially during a busy season like conventions, school starting, a holiday etc. The best thing to do is to take a step back, a deep breath, and just relax. It works out. Come up with some fresh ideas to get some interaction going with your followers... a new feature, some new memes, etc. I've even taken a short hiatus before to make myself feel better in order to get back in the groove.
Confession #2: That green-eyed monster dwells in me. Okay. I really confess. I do get jealous sometimes. I probably wouldn't be human if I didn't. I've been blogging over two years and do you know how many physical ARCs I've received from a publisher (that I've personally requested, and not won in some contest)? Two. I know it's not about the ARCs. I never think that at all. I buy so many books that I have to be put on temp bans because of debt (oops). But sometimes it does make me a bit sad to be turned down for a book I'm really excited about… Also, I've never been to a convention. Likely won't be able to ever go--at least not for another several years--because they're just too darn expensive. I get ridiculously excited for my friends who go, but there's a small ounce of jealousy (maybe a majority of disappointment actually) only because I want to meet them too. Like I said. Human. We all get it.
Blogger Tip: New to blogging? Remember, most bloggers aren't in this for the ARCs. If that's the only reason you signed up to blog, you should probably rethink this.
When requesting ARCs, be professional and patient. And everyone has their own system. I guess I work better with the digital e-galleys at the moment. Feel the green-eyed monster coming on because someone got a galley that you wanted? It happens. Get over it. No need to bitch about it. And I have seen people actually get so worked up before that they get bitchy. No need for that. That's when you're crossing the line. You could just wait for the book's release and BUY IT.
Confession #3: I hate commenting. I know. This is one of the biggest things about blogging, too. But I'm such a lurker. You wouldn't believe how often I visit and read so many blogs a day/week, but I really do. I just don't like commenting. I'm working to comment more often--and I have been commenting more lately on blogs. I just have never liked commenting because it seems every time I get around to comment, every one before me has already said what I was going to say. Then I feel silly for saying the same thing. And usually, when I leave a comment it's going to be fairly long and meaningful. Not just a "great post" and that's it.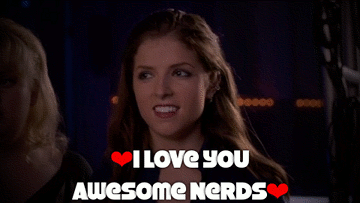 Blogger tip: Comments are important. We all know this. To be a blogger of any sort there has to be interaction in the community. If you want to gain new followers, you have to get out there and comment your little heart out and be consistent with it. I suggest even setting aside one or two days a week when you're not posting anything and just using that for your blog surfing/commenting.
What do you think? Do you have any additional tips to offer with the above confessions? Do you have any blogging confessions of your own? Discuss below!
Is this a discussion post you would like to see more of as well? I could create a form in which other bloggers can fill out and enter their own confessions to be shared in future posts. Let me know!