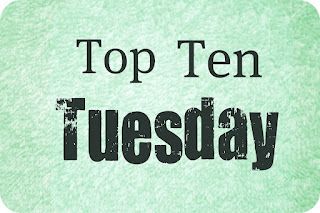 Top Ten Favorite Book Covers of Books I've Read
I don't think the topic was specific to this year, so I'm not sticking with this year alone or else I would've never had a full list. Ha. And this doesn't necessarily mean I enjoyed the book if it's on the list. There have been some seriously hot covers, but disappointing reads. I did try to make sure I picked covers of books I loved though.

The Wicked Lovely Series was full of gorgeous covers actually. I liked pretty much all of them. But the Darkest Mercy cover is my favorite of the bunch. The coloring is amazing. I want this cover as a poster on my wall.
I liked the Days of Blood & Starlight cover better than the first installment because of the pop of red. It also just seemed like an overall cleaner cover than the other. Of course, I still loved the Daughter of
Smoke & Bone cover, but not as much as I did this one.
Oh Distant Waves, I loved your cover, but didn't really enjoy the content. Damn cover tease.

The Radleys is just really a different cover in my opinion. Bats? Totally cool. I looked at this and immediately wanted it.
And that's all I have for now. Well, I'm sure I *could've* showed off some more I really loved covers for...but I can't take all day to create a post. Ack. :P Hahaha... I know it's not a full ten, but it's close enough. These are probably as close to my top-fave covers of the moment in the recent few years at least. They always change though. :) Thanks for dropping by!
What's your Top Ten?