Well I just wanted to make a short little post here to update y'all on a few things. It certainly has been a long hiatus for me from the blogging world but I'm very happy to say that, "I'm baaaaaaacccccckkk!"
It's been a crazy time and life definitely got in the way causing me to take a semi permanent break from blogging. Between work and some family things going on I just couldn't find the time and had gotten pretty down on myself about it. Suffice it to say I was in quite a funk, I really wasn't even reading much at all *gasp* I know, I know, very poor life choice on my part.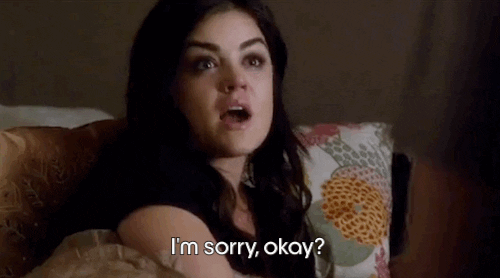 But don't worry I've come to my senses and gotten back to my old ways! Once I started planning and getting my blogging schedule figured out it was obvious that I missed it more than I initially realized, so I'm super pumped to be back in the groove!
However I do feel rather out of the loop, so bear with me these next few weeks while I get caught back up on all the latest info as far as new books, authors, events, and all the other bookish news that's floating around goes. I'll be updating my Goodreads account which has been severely neglected, and tweeting it up to let y'all know what's new on the blog!
I'm hoping to have some fun stuff here for y'all to read, possibly some guest posts from some of my favorite bloggers as well as discussions and whatnot. So stay tuned for lots to come!
Love and bookish wishes,