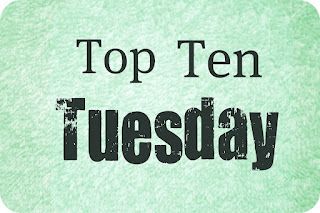 The Top Ten Series I Want to Start, but Haven't Yet.
Some of these I even own, I just haven't got around to reading. They've been sitting sad (and impatiently collecting dust maybe) on my shelf waiting for me to pick them up, and I will! Haha.
1. Poison Study by Maria V. Snyder
2. His Dark Materials by Philip Pullman
3. Shadow and Bone by Leigh Bardugo
4. Daughter of the Forest by Juliet Marillier
5. The Maze Runner by James Dashner
6. I Am Number Four by Pittacus Lore
7. Faery Rebels by R.J. Anderson
8. Nightshade (or prequel, Rift) by Andrea Cremer
9. The Looking Glass Wars by Frank Beddor
10. For Darkness Shows The Stars by Diana Peterfreund
What's your top ten?