Title: Dance of Shadows
Author: Yelena Black
Genre/Category: YA, Paranormal, Fantasy
See it at Goodreads
Dancing with someone is an act of trust. Elegant and intimate; you're close enough to kiss, close enough to feel your partner's heartbeat. But for Vanessa, dance is deadly – and she must be very careful who she trusts . . .

Vanessa Adler attends an elite ballet school – the same one her older sister, Margaret, attended before she disappeared. Vanessa feels she can never live up to her sister's shining reputation. But Vanessa, with her glorious red hair and fair skin, has a kind of power when she dances – she loses herself in the music, breathes different air, and the world around her turns to flames . . .

Soon she attracts the attention of three men: gorgeous Zep, mysterious Justin, and the great, enigmatic choreographer Josef Zhalkovsky. When Josef asks Vanessa to dance the lead in the Firebird, she has little idea of the danger that lies ahead – and the burning forces about to be unleashed.
I'm saddened that I couldn't like Dance of Shadows more than I did in the end, but it was a middle-ground book for me with not much of an oomph to push it over that edge of adoration I wanted. The premise was attractive, full of mystery and intrigue and beauty, but left only a simplistic taste in me. It was pleasant in the fact that it started out holding my attention, and kept my attention throughout, but I didn't feel for the characters--or the romance--so at times I felt detached from the story. What I really liked though was the third person point of view, which seems to be a rarity nowadays I guess. Maybe I'm biased there. I like third person. I admit to being a nitpick with first person. The third person in Dance of Shadows felt right and flowed well, though I would have liked a more in-depth look at Vanessa to learn more about her character.
I felt a bit confused at times with the storyline. Questioning why maybe Vanessa was allowed by her parents to attend a school that her older sister had disappeared from, with the mystery still open. This bothered me, it really did. As a parent myself, I wouldn't have let my child if their sibling had went missing from the school and their case unsolved. Maybe that was just me?
The ending felt on the rushed side, and the writing felt simplistic. But it didn't take away from my overall enjoyment of the reading. I did find myself liking the story once I got into it and want to read more books that revolve around dance. I may not have been wowed or blown away, but the general story was an interesting concept and an entertaining, fast read.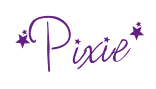 Stay tuned for the my interview with Yelena Black as part of the Triple Threat Blog Tour!