This week's topic:
Top Ten Tips For New (Book) Bloggers
1. Express yourself--make your blog you. Show people what you like with your theme, a few widgets here and there, buttons, and be you.
2. Review honestly. I can't stress this enough. This goes back to my recent post here. Worried about doing negative reviews? Don't be. It's part of it. You're not going to love every book you read, so be don't feel bad about giving your honest opinions. You want to be a blogger that only reviews the books you love? That's perfectly fine too. Make the blog your own and be comfortable with it.
3. Don't make it feel like a chore. We all do this for fun. The minute it starts feeling like a chore to you, take a step back and take a break.
4. Comment, follow, comment some more. To gain followers, you must follow and comment in return. Make blogging friends.
5. Memes. A best tip for newbies would be to start out trying various memes like Follow Friday, this Top Ten Tuesday of course, Waiting on Wednesday, etc., until you find a nice balance of a couple that you really like to participate in regularly. Too many though, and it can feel like it's becoming a hassle or too cluttered. I learned this myself in the beginning.
6. Don't worry about the number count. I admit when I first started, I worried about it. I obsessed a little. I wanted that follower count to rise and rise, and gain so many. But now I don't really care. I simply just appreciate the ones I have and thankful to them. The follower count doesn't matter. Don't let numbers tell you the worth. It's your blog. If you love doing it, then you love it. Simple as that.
7. Network. See number four again, join Twitter, create a FB page for your blog, and join Goodreads. I gained many of my followers doing these things.
8. Be specific in your policies. Act professional. And don't be afraid to say no. This was probably one of my biggest problems when I first started out. I was afraid to say no to every request I received, and it caused me to take on a lot more than I'd planned. Reading shouldn't feel like a chore either. So, if you get a request and you feel it won't interest you or you don't have the time, then don't be afraid to pass them up.
9. Giveaways. Entice your followers and any potential new ones to stick around with the occasional giveaway. I find the best ones (my favorites anyway) are the "pick your own book up to a x-amount" from The Book Depository. This way the winner can have a book of their choosing. You don't have to break your bank account at all, but occasionally it's really fun to host a giveaway of some sort on the blog. I don't host them too often myself because I have budgets I have to watch, so I do relate with any new blogger that may also be the same.
10. More than just reviews. Make it more than just reviews and memes. Take part in some blog tours, do some author interviews, have guest posts and discussions. Make it fun and interactive.
And once again, be yourself.
Lots of love.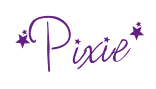 **Have you entered the giveaway for a chance to win an e-copy of my book? See the cover reveal post and enter the giveaway
HERE
.
**