Title: Paranormalcy
Author: Kiersten White
Genre: YA Paranormal
Weird as it is working for the International Paranormal Containment Agency, Evie's always thought of herself as normal. Sure, her best friend is a mermaid, her ex-boyfriend is a faerie, she's falling for a shape-shifter, and she's the only person who can see through paranormals' glamours, but still. Normal.

Only now paranormals are dying, and Evie's dreams are filled with haunting voices and mysterious prophecies. She soon realizes that there may be a link between her abilities and the sudden rash of deaths. Not only that, but she may very well be at the center of a dark faerie prophecy promising destruction to all paranormal creatures.

So much for normal. --Goodreads
I was actually a bit wary to read Paranormalcy for a long while. It sounded cheesy, a bit too laughable just by reading the blurb and glancing at a couple of small passages here and there--so when I finally did pick it up, I went into it with some caution despite how many recommendations I had and the excellent reviews I'd read from other bloggers I trust opinions of.
I'm sure glad I read it. It didn't disappoint in the slightest bit! Evie is spunky and sassy… and the humor that was sprinkled throughout the narration was fun and witty. I had moments where I was reading and the time passed me by before I realized it. The characters were nicely detailed with each of their unique personalities. Really, I don't have much complaint for this book other than I should go out and buy the second VERY soon. :P
Paranormalcy was engaging, entertaining, and captivating!
4.5 stars!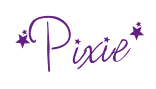 P.S. My first post of 2012! Hope you all have a great year!