Title: The Next Thing I Knew
Author: John Corwin
Genre: YA, Sci-Fi, Fantasy
When Lucy Morgan drops dead along with everyone else on Earth she refuses to take death lying down even if, technically, her corpse is.

She drags her ghostly social life back from the grave and enlists her friends to figure out the rules of the afterlife. More importantly, they want to discover who or what killed everyone and why the heck anyone would do such a mean thing.

But what they discover changes everything. And if they can't figure out how to put their newfound ghostly powers to work, humanity will be extinct for good. --Goodreads
The Next Thing I Knew was a unique and interesting tale that will have you hooked from the start and continually turning the pages to find out what's going to happen next.
Everyone is dead on the first page, reeling you immediately into the story and making you just as confused as the characters in the beginning as to what happened to them. There's a nice blend of humor and wit, trippy twists, and aliens. That's right: aliens. Now, normally I'm not a fan of alien stories much to be honest, but this turned out quite imaginative.
The characters were developed fairly well- most particularly Lucy. However, I have to note that I wasn't a fan of any of the romantic elements/writing. Just my opinion but I think the story would have worked great without the romance too. And hey, I'm a fan of a little romance at times… I just didn't find it appealing in this one. Maybe it was because I didn't think it was that developed between Lucy and Chris. I didn't know Chris well enough, and couldn't connect with the romance. But that's me anyhow.
Some instances I felt a little rushed through the details and action and would have liked a bit more to the scenery or emotion.
I liked how smooth and easy flowing Corwin's writing style was.
I was engaged thoroughly through the rest of the story and enjoyed it.
4 stars!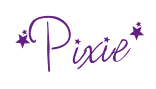 I was provided a copy from the author, John Corwin, in exchange for my honest review.
For more information on the author, you can visit his Goodreads' author page:
http://www.goodreads.com/author/show/1451404