In the light of 11-11-11 and Veteran's Day, tell us about your favorite soldier and how he or she is saving the world. Fictional or real life.
Okay, this is a tough one due to the second part of this week's question. My favorite soldier isn't exactly saving the world anymore-- mine is my father. Always has been and always will be. He was killed in an accident ten years ago though. However, I still look to him as my soldier either way. Well sailor if I were to get more technical about it. He was a navy man and was in Vietnam. Though I guess in many ways he saved me through times. He taught me to read when I was small and encouraged my large imagination into writing and storytelling.
Happy birthday to the Marines and a big Thank You to all of our Veterans as well. *big hugs*
Happy Friday!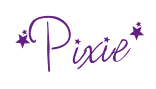 Giveaways to mention this week:
My gal, Lea over at
LC's Adventures in Library Land
has hit a huge milestone. 1,000 followers! And to celebrate she is hosting a fantastic giveaway with some awesome prize packs to choose from! Two winners! Go check it out!