Q: Letter to Santa: Tell Santa what books you want for Christmas!
Well, there's several I've been wanting for quite some time. My list is never-ending really, always new additions, but I think these are at the very top of my "wish list" at the moment.
Shiver -- Maggie Stiefvater
Shine -- Lauren Myracle
Delirium -- Lauren Oliver
The Radleys -- Matt Haig
Warm Bodies -- Isaac Marion
Darkest Mercy -- Melissa Marr
Awake at Dawn -- C.C. Hunter
Happy Friday!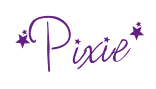 Giveaways to mention this week:
My gal, Lea over at LC's Adventures in Library Land has hit a huge milestone. 1,000 followers! And to celebrate she is hosting a fantastic giveaway with some awesome prize packs to choose from! Two winners! Go check it out!