Title: Dark Seeker
Author: Taryn Browning
Genre: Paranormal Fantasy, YA
For 17-year-old Seeker, Janie Grey, ridding the Baltimore streets of the undead is an inherited duty passed down from her Cherokee ancestors. Seeker Training Lesson #1: Never trust the undead. After her father's tragic death, Janie creates her own life lesson: Love isn't worth the risk. Both lessons are easy to follow until she encounters the flawed Kai Sterdam. At first, she believes he is the hybrid she is trained to hunt. But, when he has human traits, she determines she doesn't know what he is. As Janie's intrigue over who Kai is pushes her deeper into his mysterious past, she discovers a shocking truth that is even more harrowing than the evil they are up against. It's a secret Kai wants to keep hidden, especially from Janie. --Goodreads
Dark Seeker was a fun, fast-paced action and at times, funny ride of a story. There was a nice blend of character interaction and background as well as twists and turns that held my attention throughout.
While I didn't think it was perfect, it would certainly come recommended to anyone who enjoys the paranormal fantasy genre and who is looking for a new spin on vampires and other undead beings. This was most certainly an interesting world and I found myself stuck right along with it.
My biggest peeves were probably the character connections. Some were developed very well and I enjoyed reading them, but there were a few that I felt completely disconnected from or had the usual cliché and I would find myself rolling my eyes in a few spots. Of course, no offense meant. It can be a bit difficult nowadays to stay away from the clichés, I know, it's just a matter of how they're done. I wasn't particularly fond of the whole "gang" show-down theme, while I know it was meant for a more humor approach sometimes but it just didn't do it for me all that much.
The romance was nicely developed and there was a bit of an obstacle tossed in that could make the reader think. What would I have done if that had been me? Would I have been as forgiving as her, no matter how reformed he was presently? Cryptic, I know, but I stay away from spoilers in the reviews.
I did like Janie's personality. She was witty and sarcastic. Oftentimes, I found myself chuckling out loud at a few of her remarks and actions.
I read Dark Seeker rather quickly because once I started, it was one I couldn't really put down. I just kept wanting to know what was going to happen next- so that's certainly a good thing in my book. It had its cheesy moments, and despite some character disconnections, I did enjoy the whole story nonetheless. I liked the background the author put into it and the world crafted for Dark Seeker.
4 stars!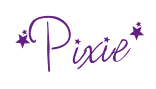 I was provided a free e-copy of Dark Seeker in exchange of a review for my honest opinion. My thanks goes out to Taryn Browning.
You can find the author on --
Twitter: @TarynBrowning
Goodreads:
http://www.goodreads.com/author/show/5070344.Taryn_Browning
Her site:
www.tarynbrowning.com