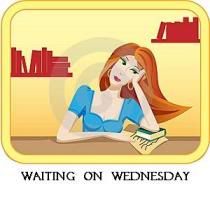 "Waiting On" Wednesday is a weekly event, hosted by Breaking the Spine, that spotlights upcoming releases that we're eagerly anticipating.
My Waiting on Wednesday this week is:
Title:
Bloodlines
Author:
Richelle Mead
Release Date:
August 23rd
The first book in Richelle Mead's brand-new teen fiction series - set in the same world as Vampire Academy.
When alchemist Sydney is ordered into hiding to protect the life of Moroi princess Jill Dragomir, the last place she expects to be sent is a human private school in Palm Springs, California. But at their new school, the drama is only just beginning.
Populated with new faces as well as familiar ones, Bloodlines explores all the friendship, romance, battles and betrayals that made the #1 New York Times bestselling Vampire Academy series so addictive - this time in a part-vampire, part-human setting where the stakes are even higher and everyone's out for blood. --Goodreads
I have been eagerly waiting for Bloodlines since the moment Richelle Mead made the official announcement that she was doing the spin-off for the Vampire Academy series. I'm a huge fan of the Vampire Academy series, so I'm excited to see where she's going to take this one... and really, really looking forward to seeing some of my favorite characters from before in a new setting with a new twist. I'm also hoping to meet some new characters! I have high expectations, and sometimes that can end up being a bit of a downfall in the end, but with Richelle Mead behind the pages- I think I can expect at least some good out of this.
What are you waiting on?