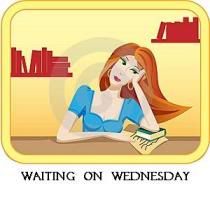 "Waiting On" Wednesday is a weekly event, hosted by Breaking the Spine, that spotlights upcoming releases that we're eagerly anticipating.
My Waiting on Wednesday this week is:
Title:
Frost
Author:
Marianna Baer
Release Date:
September 13
See it at Goodreads
Leena Thomas's senior year at boarding school starts with a cruel shock: Frost House, the cozy Victorian dorm where she and her best friends live, has been assigned an unexpected roommate—eccentric Celeste Lazar.
As classes get under way, strange happenings begin to bedevil Frost House: frames falling off walls, doors locking themselves, furniture toppling over. Celeste blames the housemates, convinced they want to scare her into leaving. And although Leena strives to be the peacekeeper, soon the eerie happenings in the dorm, an intense romance between Leena and Celeste's brother, David, and the reawakening of childhood fears all push Leena to take increasingly desperate measures to feel safe. But does the threat lie with her new roommate, within Leena's own mind…or in Frost House itself?
From debut author Marianna Baer, Frost is a stunning and surprising tale of suspense that will have readers on the edge of their seats. -- Goodreads
Ah… I love some creepy, haunting tales. I really do. I'm always finding myself a bit more drawn to reading the darker side. It started during childhood. Odd, I know. Haha.
So, Frost sounds right up my alley and I'm eagerly waiting to pick it up.
What are you waiting on?