(Hop on over to
inkcrush
to learn more about this unique idea!)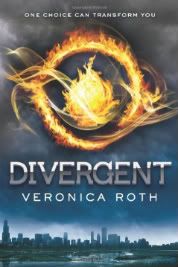 1. Favorite book read so far in 2011?
That's a really tough one to answer! I can't choose just one. :( I've had a really excellent reading year so far and have read many amazing books already. Sooo.. I can already name a few favorites so far. The ones that stick out the most, though, are: Divergent by Veronica Roth, Ultraviolet by R.J. Anderson, Born at Midnight by C.C. Hunter and The Iron Fey series by Julie Kagawa.
2. Most Powerful book?
Divergent.

3. Brilliantly Funny:
My Booky Wook by Russell Brand
4. Best ache-y, heart-breaking, tear-jerking read:
Moloka'i by Alan Brennert
5. Most Beautiful Story:
The Iron King by Julie Kagawa
6. Delicious rainy-day comfort read:
The Heart Denied by Linda Anne Wulf
and
Jane Eyre
7. Adrenaline-fuelled, un-put-down-able Award:
Divergent
8. The Beautiful Prose Award:
Ultraviolet
9. Most atmospheric and vivid setting:
Ultraviolet
Divergent
Born At Midnight
10. I-so-want-to-go-there Award:
Born At Midnight
11. Most Original and Imaginative:
Abraham Lincoln: Vampire Hunter
Ultraviolet
12. Best under-appreciated, hidden gem:
Bones of Faerie by Janni Lee Simner
13. I-had-no-idea-I-would-love-this Award:
True Grit by Charles Portis
14. Most Haunting Story:
Never Knowing by Chevy Stevens
Ultraviolet
15. Outside of my comfort zone but loved, loved, loved:
True Grit
16. Series' that I'm loving:
The Iron Fey
Morganville Vampires
17. Most Memorable Voice Award:
Ultraviolet
Divergent
18. Completely Awesome Premise Award:
Abraham Lincoln: Vampire Hunter
Ultraviolet
19. Would make the best movie:
Born At Midnight
The Iron Fey series
20. Want to re-read already:
Divergent
What are your 2011 Favorite Reads So Far?