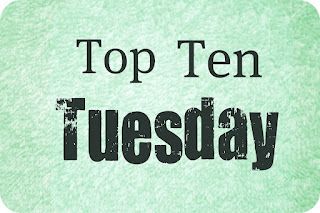 Top Ten Books at the Top of My Summer TBR
I'm completely swamped with books right now for the next few months. But I love it. Means I have plenty of reading material. Despite the full shelves, I know I'll still be running around buying new books too. Ah well. Gotta feed that addiction. :) Anyways, this list includes books I already have, either ARCs I need to get to, or books I'm planning to pick up from my shelf during the summer to sit and enjoy.
Crown of Midnight -- Sarah J. Maas
Shadow & Bone -- Leigh Bardugo
A Wounded Name -- Dot Hutchison
Mistborn -- Brandon Sanderson
Rebecca -- Daphne du Maurier
Tumble & Fall -- Alexandra Coutts
Poison Study -- Maria V. Snyder
World War Z -- Max Brooks
I probably won't be able to finish all of these before the end of summer, but I'll try. Haha.
What's your Top Ten?