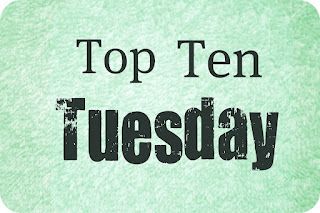 Top Ten Books When You Need Something Light & Fun
These are definite recommends for whenever you need something light & fun…and definitely books I pick back up whenever I need to just step into them.
1. The Immortal Rules/The Eternity Cure by Julie Kagawa
2. The Art of Wishing by Lindsay Ribar
3. Anna and the French Kiss by Stephanie Perkins
4. Buffy the Vampire Slayer-- Season 8 Graphic Novels (Volume 1 is Long Way Home)
5. Born at Midnight by C.C. Hunter (although, I was mightily disappointed by the second book and haven't continued with the rest of the series since :/ *sigh* Maybe I'll pick it back up...maybe not.)
6. The Vampire Academy series/Bloodlines by Richelle Mead
7. Valkyrie Rising by Ingrid Paulson
8. Unearthly by Cynthia Hand
9. The Morganville Vampires by Rachel Caine
10. Between You & Me by Marissa Calin
I could've named several more (definitely The Hunger Games, The Fault in Our Stars, Daughter of Smoke & Bone, Ashes, Warm Bodies, and The Wicked Lovely series) but I wouldn't really count those under my "light" reads and that's why I didn't put them on my original list. :D
What's your Top Ten?