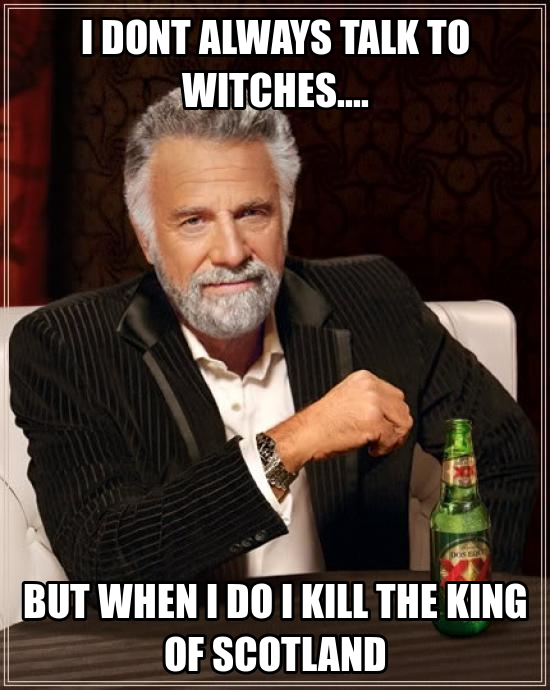 The first week of Shakespeare Month focused on Macbeth and we (Thoughts of an Endless Dreamer and I) are wrapping this one up and getting ready to move on to the next one.
Macbeth has always been considered one of Shakespeare's darkest and most powerful when it comes to his tragedies due to the politics and psychological intensity. It's also one of his shorter plays, though still impacting with stand-out, memorable characters and a plot filled with chaos. (To be fair and add in a quick thought, I always have had an opinion that Macbeth was one of Shakespeare's weaker 'villains' though. Lady Macbeth was perhaps the real troublemaker here, but that's probably just me.)
My favorite portion of the play would have to be Act 5 because it's the darkest and saddest, with the most thought-provoking lines. Most particularly, Act 5: Scene 5, after Macbeth hears of Lady Macbeth's death and gives the Tomorrow and Tomorrow and Tomorrow speech.
Oh look, it's Patrick Stewart delivering the Tomorrow and Tomorrow and Tomorrow speech. Love. <3 So what if it's from the modernized movie. It's still Patrick Stewart and he delivers that speech amazingly.
That's it for today's edition. Onto the next play for us! I do believe we're starting Much Ado now if I'm not mistaken. :D