Two years. You all have dealt with me that long? Seriously? Wow. I'm sorry... No, not really.
I'd like to make a big speech but I'm not good at those. To be honest, in the last couple of weeks I almost considered quitting the blogging community due to some personal inner demon lately nagging at me, trying to tell me how much I suck. That sounds like such a downer, right? I don't want to be that way! I'm here for fun! And I love the friends I've made so I'm not going anywhere. :) You're stuck with me... BAHAHAHA!
I want to thank Rachel at
Parajunkee's View
-- probably the first blog I'd ever started following, and what got my interest into blogging. I don't really have any IRL friends to talk books with so reviewing and discussing books in this wonderful community is exactly what I need. I'm so thankful to have stumbled upon it when I did.
My love and thanks to some other special bloggers that I find inspiring (and if you don't follow them, you should):

Kara and Lyn at
Great Imaginations
Christina at
A Reader of Fictions
Steph & Kat at
Cuddlebuggery
Lea at
LC's Adventures in Libraryland
Taylor at
Thoughts of An Endless Dreamer
Blythe at
Finding Bliss in Books
Books Are Wonderful
The Midnight Garden
Xpresso Reads
Sharon at
Obsession With Books
Two Chicks on Books
I wish I could name everyone, but it's late...and I'm sure I'm forgetting people. Which will make me feel bad later on... but I'm sorry ahead of time if I talk to you on a regular basis and I forgot to mention you. On a sidenote, I appreciate ALL of my followers and I thank you everyone. I've also made so many new friends in the last year (Janice, Stephanie, Laura... Holla! <3), it's just hard to list everyone. :P Know that I love you all, though. And THANK YOU.

Here's to another two years.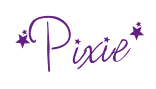 P.S. Because I'm sure you're curious...yes, there's a planned giveaway. That post will be coming in the next 12-24 hours with all of the information. I'm spending a bit of time putting it together. :P