Title: Hushed
Author: Kelley York
Genre: Contemporary, Upper YA, Romance, Thriller
Release Date: December 6th
He's saved her. He's loved her. He's killed for her.

Eighteen-year-old Archer couldn't protect his best friend, Vivian, from what happened when they were kids, so he's never stopped trying to protect her from everything else. It doesn't matter that Vivian only uses him when hopping from one toxic relationship to another—Archer is always there, waiting to be noticed.

Then along comes Evan, the only person who's ever cared about Archer without a single string attached. The harder he falls for Evan, the more Archer sees Vivian for the manipulative hot-mess she really is.

But Viv has her hooks in deep, and when she finds out about the murders Archer's committed and his relationship with Evan, she threatens to turn him in if she doesn't get what she wants… And what she wants is Evan's death, and for Archer to forfeit his last chance at redemption. --Goodreads
I've found myself reading more Contemporary lately than I have ever before in the last year and while this is normally a genre I'm not entirely interested in, I've been trying it out. Needless to say, it hasn't been a disappointment for me at all with the reads I've picked up. It's certainly a genre I should probably consider keeping up with in the future.
Hushed was fantastic. It was romantic and full of suspense. I didn't want to put this down as it engaged me quickly from the first page. The emotion wrapped me up immediately. I wasn't supposed to feel sympathy for a serial killer, and I never thought I would, but I did. I only wanted that happy ending for Archer, no matter his crimes. Vivian had me seething with anger so much, so often. I loved how richly and deeply developed the characters were.
My only qualms were the previous crime that led to Archer's life. It wasn't exactly realistic. I don't want to give away any spoilers per say for those who haven't read, but it was said Viv's mother filed the complaint to the police. They tossed out the case because there was no evidence? But Archer had been forced to watch-- so that meant he had been witness. In cases like that, that would have been sufficient evidence to make a case. This was my only problem. But it was the police dismissal that sent Archer on his vigilant life of taking care of Viv. This case made the story as well. Reading the story about the abuse was heart wrenching and brought me to tears.
Upon finishing Hushed, I was still thinking of it and the characters that had wrapped me up so emotionally.
Hushed was edgy, dysfunctional, intense, and captivating. If you want something new and unusual, then you want to read this book.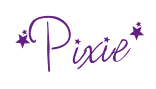 *I was provided an e-book from Entangled Publishing in return for my honest review and participation in the Hushed Virtual Book Tour. Be sure to look for my Q&A with Kelley York on December 21st as part of the Hushed Virtual Book Tour! Thank you, Entangled Publishing, for including me in the promotion.