Title: Darker Still
Author: Leanna Renee Hieber
Genre: YA, Paranormal Romance
Release Date: Nov. 8th
The Picture of Dorian Gray meets Pride and Prejudice, with a dash of Dr. Jekyll and Mr. Hyde.
New York City, 1882. Seventeen-year-old Natalie Stewart's latest obsession is a painting of the handsome British Lord Denbury. Something in his striking blue eyes calls to her. As his incredibly life-like gaze seems to follow her, Natalie gets the uneasy feeling that details of the painting keep changing...
Jonathan Denbury's soul is trapped in the gilded painting by dark magic while his possessed body commits unspeakable crimes in the city slums. He must lure Natalie into the painting, for only together can they reverse the curse and free his damaged soul. --Goodreads
Since I'd first learned of Darker Still several months ago, it's been on my wish list. I really could not see myself not desiring this book with its promises of a gothic classical style tale set in Victorian New York.
This is exactly what I received too upon reading. It was charming and strange. I adored the story and the romance. As a reader and lover of the classics as well, I could see the inspiration that the author felt from Edgar Allan Poe and Oscar Wilde. The interesting character trait of Natalie being mute made it the more intriguing because she was flawed in an era where women were supposed to be nothing but practically perfect to obtain high class and marriage.
Ah Lord Denbury… well, he could very well be the new Mr. Rochester? I instantly was drawn to his character-- I guess you could say he dazzled me the same way he dazzled everyone else within the story. ;)
Mrs. Northe often had me smiling. She had a fantastic motherly quality about her that was fitting for Natalie. All in all, Leanna Renee Hieber did superb with character development.
The writing was well-done, brilliant, and stunning. Natalie's narrative was descriptive and beautiful. Although mute, she fills her journal with fantastic visuals for the reader.
Sometimes I felt it dragged a little, with maybe too much explanation and description. There were areas were I felt it just didn't flow as seamlessly as other areas. Sometimes I felt it put down men a bit too much. But overall, I thought it was an enjoyable and entertaining read and I'm glad I finally got to read it.
I do look forward to reading more from this author in the near future!
4 stars!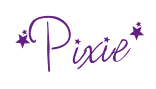 Thank you to Sourcebooks Fire and NetGalley for the copy to review!