Top Ten Books I Wish I Could Read Again for the First Time
1. Harry Potter-- Wow. I bet you didn't see that one coming, right? ;) Haha, in all seriousness, I reread this one quite often, but after so many times, it's not the same feeling if you know what I'm saying. That magical "first time" feeling has been long gone despite my love for it still.
2. Vampire Academy (Richelle Mead)-- This series completely wowed me the first time I read it from the moment I started book one. I think I remember smiling like a total goofball when reading in public places and I didn't care at all what people were thinking of me.
3. Wuthering Heights-- Have read over a hundred times. It's my all-time favorite classic outside of anything Shakespeare. I was thirteen the first time, and it was inspiring. That sense of amazement with literature, classic or modern is hard to come by.
4. Romeo and Juliet-- Speaking of Shakespeare..... Oh, how I wish I could get that feeling back! *Shakespeare geek*


5. The Hunger Games (Suzanne Collins)-- It was my first Dystopian honestly. Even over a year later after reading, I still constantly think of it... and it's influenced a lot of my other reading, too (love, love, love Dystopian).


6. The Da Vinci Code (Dan Brown)-- Often, people I know seem to not be as into this book as I was. I don't know. I was blown away by the mystery and action. My first reading left me breathless.


7. Wintergirls (Laurie Halse Anderson)-- As a woman who has struggled for years off and on with an eating disorder myself, this one spoke volumes. It was inspiring, emotionally reminding, and heartwrenching.


8. Ultraviolet (R.J. Anderson)-- instantly floored me with the amazing detail and visuals. I had to catch my breath several times. I wish I could get that feeling again with a reread, but it's been just slightly spoiled since I know what to expect. Still exceptionally beautiful and outstanding.


9. Blue Bloods (Melissa de la Cruz)-- Took me off guard as I didn't expect to enjoy it as much as I did. This became a favorite immediately from the first book of the series also.


10. The Book Thief (Markus Zusak)-- When a book makes you cry as hard as this one made me, it should most definitely be on the list.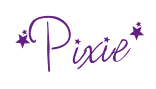 Have you entered?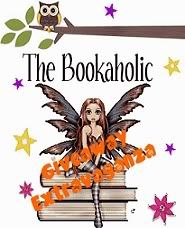 There are great prizes to be won!
Recent update to Grand Prize package: Now includes a signed Carrier of the Mark bookmark!
Keep checking back regularly for updates as the packages continue to grow with more prizes added!