Title: The Scorpio Races
Author: Maggie Stiefvater
Genre: YA Fantasy
Release Date: October 18th!!
It happens at the start of every November: the Scorpio Races. Riders attempt to keep hold of their water horses long enough to make it to the finish line. Some riders live. Others die.

At age nineteen, Sean Kendrick is the returning champion. He is a young man of few words, and if he has any fears, he keeps them buried deep, where no one else can see them.

Puck Connolly is different. She never meant to ride in the Scorpio Races. But fate hasn't given her much of a chance. So she enters the competition — the first girl ever to do so. She is in no way prepared for what is going to happen. --Goodreads
I was provided an ARC from Big Honcho Media/Scholastic. I am grateful and honored for the request to read and review. Thank you! However, this does not influence my opinion whatsoever.
I've read a lot of books in the last ten months. In fact, if you look to my sidebar, you'll see that I've quite surpassed my reading goal by a bit and pushing close to a hundred books already--with a good two and a half months left to the year. I keep telling people that I've had a fantastic reading year, discovering some really wonderful books and authors. When I was approached by Big Honcho Media/Scholastic to read The Scorpio Races, I was not hesitant in the slightest. I'd heard so many wonderful things about Ms. Stiefvater's work, I wanted to see it for myself. Some of you may even remember my Top Ten Tuesday post a couple of weeks ago in which I admitted that I felt like I was one of the only people left who hadn't read Shiver/The Wolves of Mercy Falls series (and trust me, it has been on my TBR list, I definitely intend to get to it soon).
I jumped at the chance and quickly accepted The Scorpio Races so I could find out what was so special. What was it about the author that had so many people practically shouting her name from the rooftops? Surely it was something. Clinging onto my hope of continuing my good reading streak, I dove right into the book the second it was in my hands….
I barely remember coming up for air.
It was perhaps one of the most beautiful, breathtaking, and compelling pieces I've read in the last five years. There was an intensity in the words, the art through the imagery… I can hardly form the words to put together a proper review, I fear. It sang to me. I cried.
I was thrilled with the plot line. Water horses. It's an old legend, myth, that I've always been fascinated in, too. To see it built into a unique story made my heart leap around in circles, just as Corr does. (You would understand this reference of course if you read it.) The characters were driven and inspiring.
This will most certainly be one I could read over and over again--experiencing a new beauty each time in the words, emotion, and pictures I imagine.
5 stars, many times over!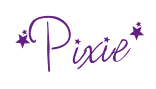 www.facebook.com/thisisteen
www.maggiestiefvater.com